WEDNESDAY 07. 05. 09
GIRUGAMESH - 戦友共闘歌 (2005.04)
Tada~! I come bearing wonderful gifts! These are scans and rip of a live-only distributed cd of girugamesh! This is a few years old, everyone has the song (or well, they should!) but I ripped it in full quality. Enjoy!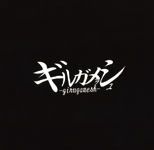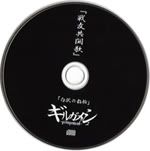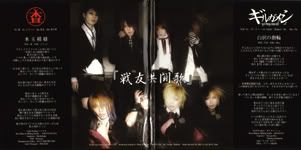 album:
戦友共闘歌 (2005.04)
artists:
ギルガメッシュ
01. 白状の指輪 (ギルガメッシュ)
(
title
: hakujou no yubiwa -
album
: senyuu kyoutou uta -
artist
: giruagmesh)
There was something odd about this disc. I put in the girugamesh disc, and a little window popped up asking me to choose between three tracks. Instinctively, I selected girugamesh (track 3). The first track, i assumed was the other band or just a different band from that live. The second track (and this is the kicker) was a song from LL COOL J. (WTFYO!!) I put the disc back into my computer to rip the other two songs for shits and giggles but something strange happened, the window I saw didn't appear again and it went straight to playing giruagmesh! So, I plugged in the second disc featuring the other band. It listed the file information for girugamesh's song on the other disc but what I was listening to wasn't girugamesh! And I can't seem to bring the window back at all, or rip the other songs from any program. THIS IS ALL SO WEIRD AND STRANGE!!
off topic:
If you love me go here!
FRIDAY 07. 24. 08
HELP~~~!
I need help! I can't choose which bag i would like to buy! It's the same bag but I don't know which color is best overall.



http://www.rakuten.co.jp/algonquins/788679/



http://www.rakuten.co.jp/algonquins/788678/

I already have a pink bag (which this bag will replace) that looks EXACTLY the same but different patches, this has thicker and cool leather straps, and it's bigger (which I need).

Do I buy the pink one (which would be the only pink thing I own) or pick the black one with the purple patch (the purple is iffy for me but~~!!) as it might coordinate better with a range of clothing verses the pink. Then again, you can't deny how awesome the black leather goes with the pink plaid!!

What do you think??

SUNDAY 07. 22. 07
WOOOTS ON THE OUTFITS
ZOMFG I WANT THESE:





pants: ( click hereCollapse )

I'm definitly getting the shirt. I'm going to talk to my lovely host and ask if she can order them for me ( ´∀`)

I definitly want the two pairs of pants but im not sure which I would prefer right now. I can only afford one of them right now. Later, if i have enough money I might get the second pair OR maybe the bag. Not sure. I don't want my pink bag I got from asiajam anymore, im just tired of all the pink. But the bag is rather expensive so I hope that one will stay on the site long enough into the end of august so I can order that too.

I just want a new outfit.. I really need clothes right now (ノД`)・゜・。